Military Shipping Information
/sites/default/files//styles/banner_image/public/2018-03/1_2.jpg?itok=5xEdfG8n
Trying to ship to an APO (Army Post Office) or FPO (Fleet Post Office) address? No problem!
To do so, please enter the address as you would normally with the information you are provided.  An example of this is seen below.  Be sure to put either APO or FPO in the City field as well as whether the address is a Armed Forces (AA), Armed Forces (AE), or Armed Forces (AP) address in the state box.  Finally enter the zip code you were provided.  Be sure to select the USPS shipping options as this is not available for UPS.
APO Example: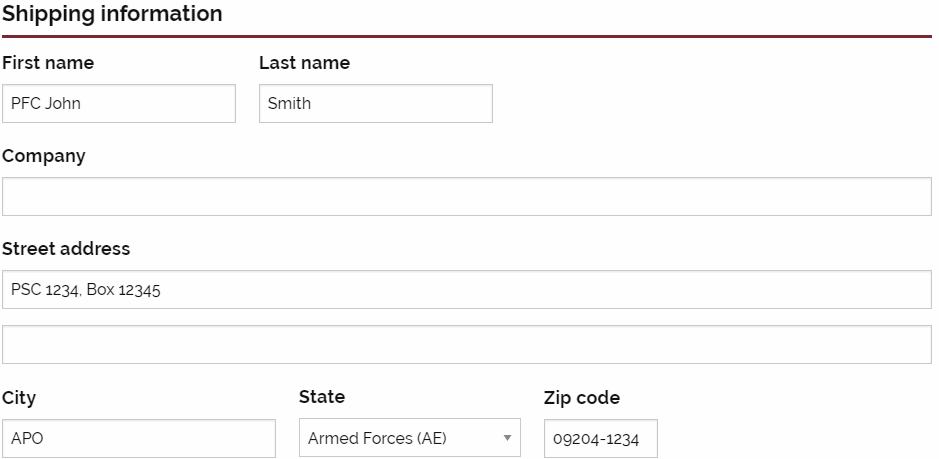 FPO Example: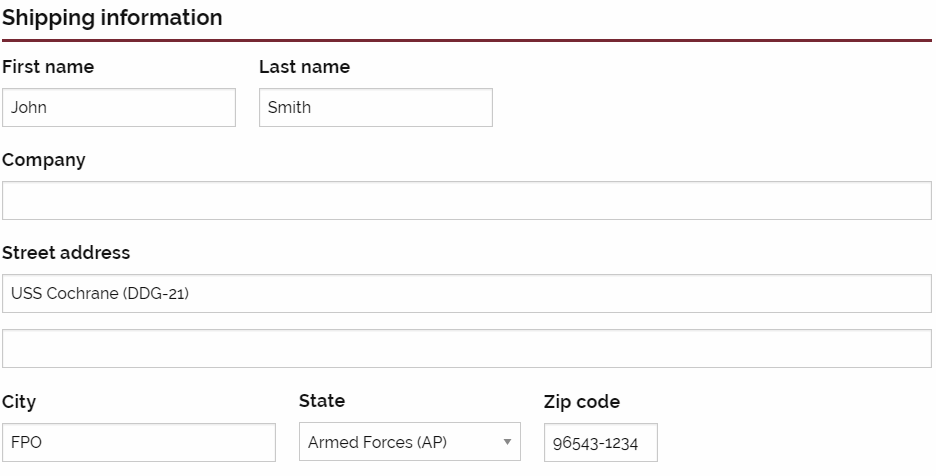 Please contact support@beefjerkyoutlet.com should you have any questions or concerns!  Thank you for serving!