Each month we are honored to highlight and celebrate outstanding team members across all our Beef Jerky Experience stores!
Each store can nominate both employees and managers, who are then recognized and sent a thank you gift to show our appreciation!
This month we are excited to congratulate three amazing employees, ranging from Ohio to Illinois!
     



     Kaleb (Monroe, OH)
     Kaleb is a great asset to the Monroe store's team.
     He keeps the store immaculate, and he takes great care of customers from start to finish.
     His precise care has earned him the praise of customers by name!
      Cassandra (Moneta, VA)
      Cassandra has been a manager at our Moneta store for almost three years!
      She is a hardworking and dedicated team member, and is great at training new employees.
      She is inviting, pleasant, and helpful to all customers, and loves to promote our free Jerky Loyalty Club!
      She is reliable, dedicated, and truly cares about the store.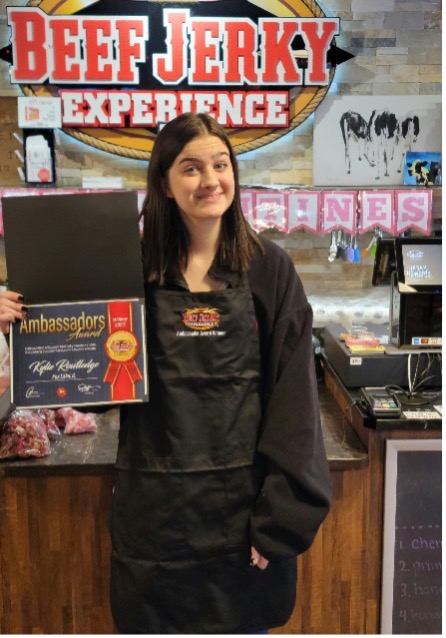 Kylie (Fox Lake, IL)
      Kylie is the first to greet every customer as soon as they enter the store.
      She is great at helping customers find what they are looking for, and she sets an awesome example for
      the Fox Lake team with her dependability and hard work. 
      She even puts her creativity to work by helping decorate the store for the holidays!