Our "PetPaks" are our most popular pet treats, and they come in both pork and beef! These treats have minimal ingredients while maintaining that jerky texture, scent, and flavor that dogs go wild for. Like all our jerky products, be sure to refrigerate within three days of opening.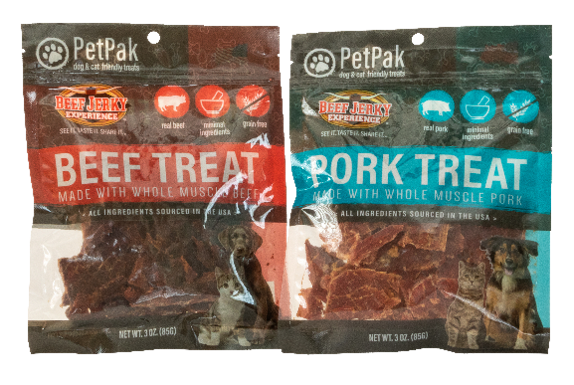 Chews
Our Chews come in a variety of sizes and flavors, including Elk, Buffalo, Duck, and Turkey! The flavor and texture of these chews ranks high with dogs as a highly sought after treat. They are made from a unique mixture of rawhide and meat, making them safer than traditional rawhide bones. These delicious treats have no odor, don't stain the carpet, and are easy on the stomach!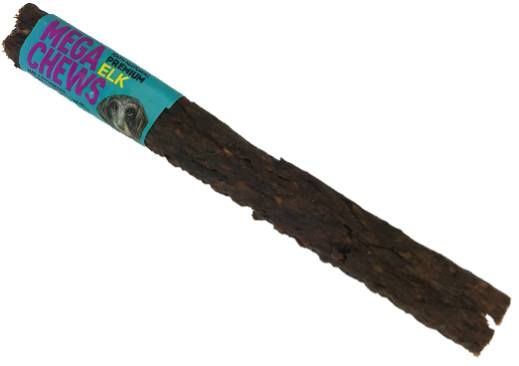 Cookie Crunchers
Bakery fresh cookie crunchers are made from scratch with natural ingredients. Limited ingredients and made in the USA. The satisfying crunch make these Cookie Crunchers a delicious option pets and a great choice for discerning pet parents.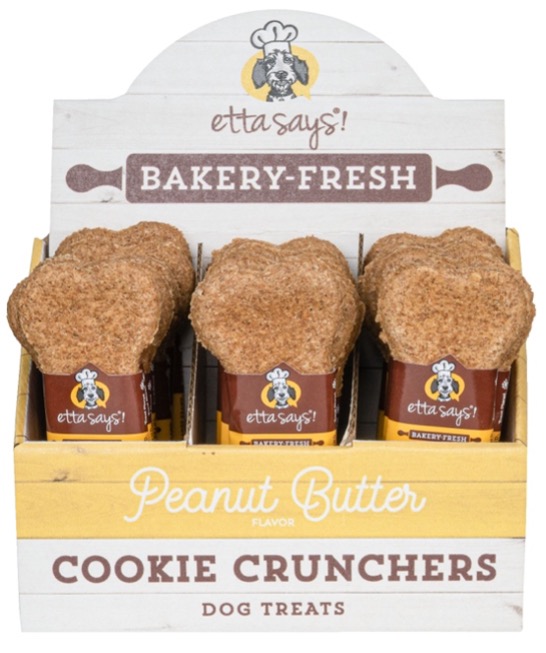 Dog Lover's Gift Box
If you want to really spoil your special furry friend, we have the perfect gift assortment to make your dog feel loved. A unique blend of our 7in & 10in in premium chew's along with our famous PetPak Dog Treats. This box also makes the perfect gift for any friend with pets!